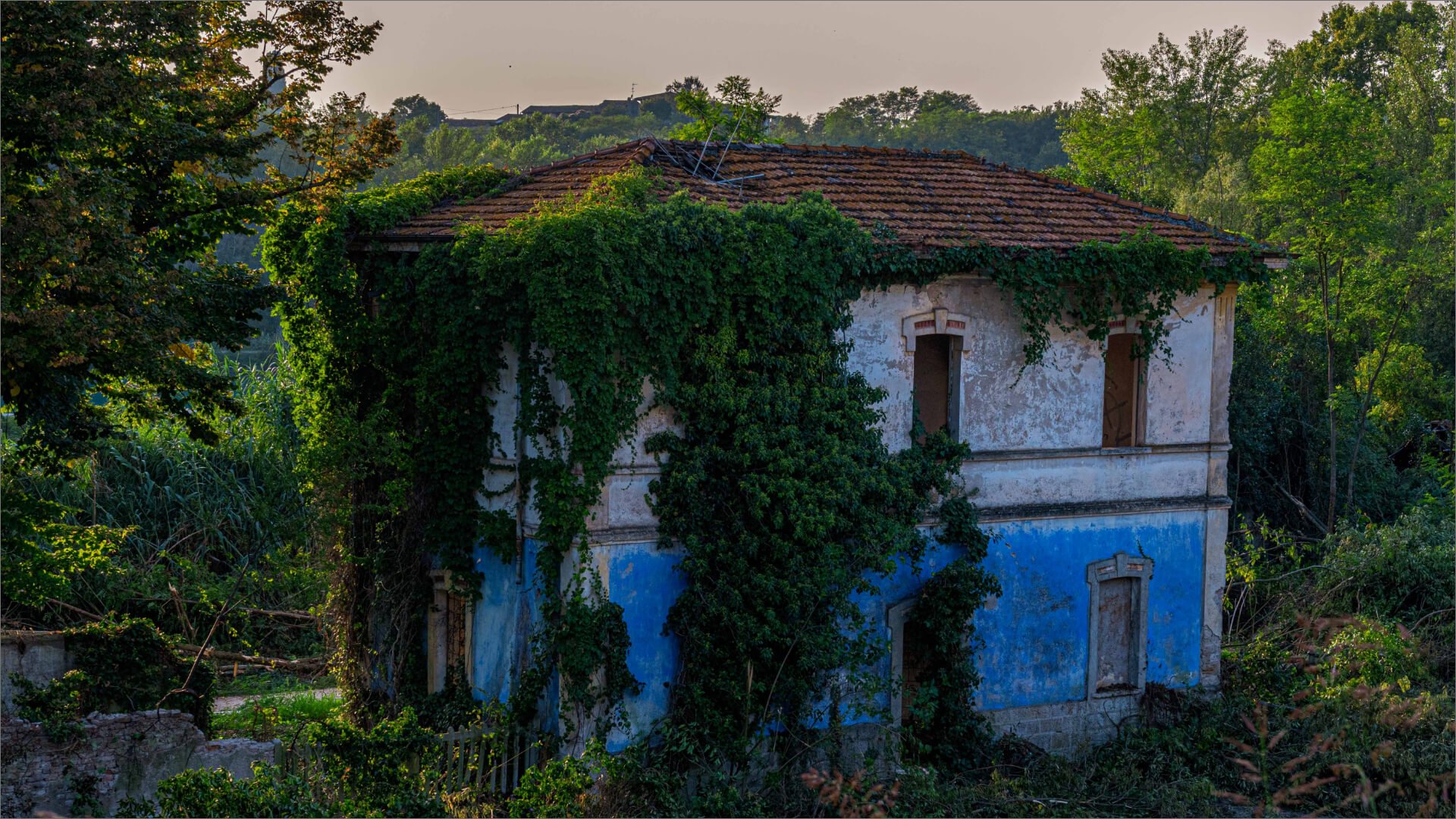 Introduction
The recovery and renovation of the old Salionze station was carried out by a private company that won the tender called CAMMINI E PERCORSI (walks and routes), promoted by the State Property Department in agreement with the Municipality of Valeggio sul Mincio. The aim of the 2017 tender was the recovery and reuse of properties along historical and religious itineraries and cycle and pedestrian routes.
The project also envisaged the reuse of the former Salionze station as accommodation and the recovery of the area on which it stands, where once there was the railway that connected Mantua to Peschiera.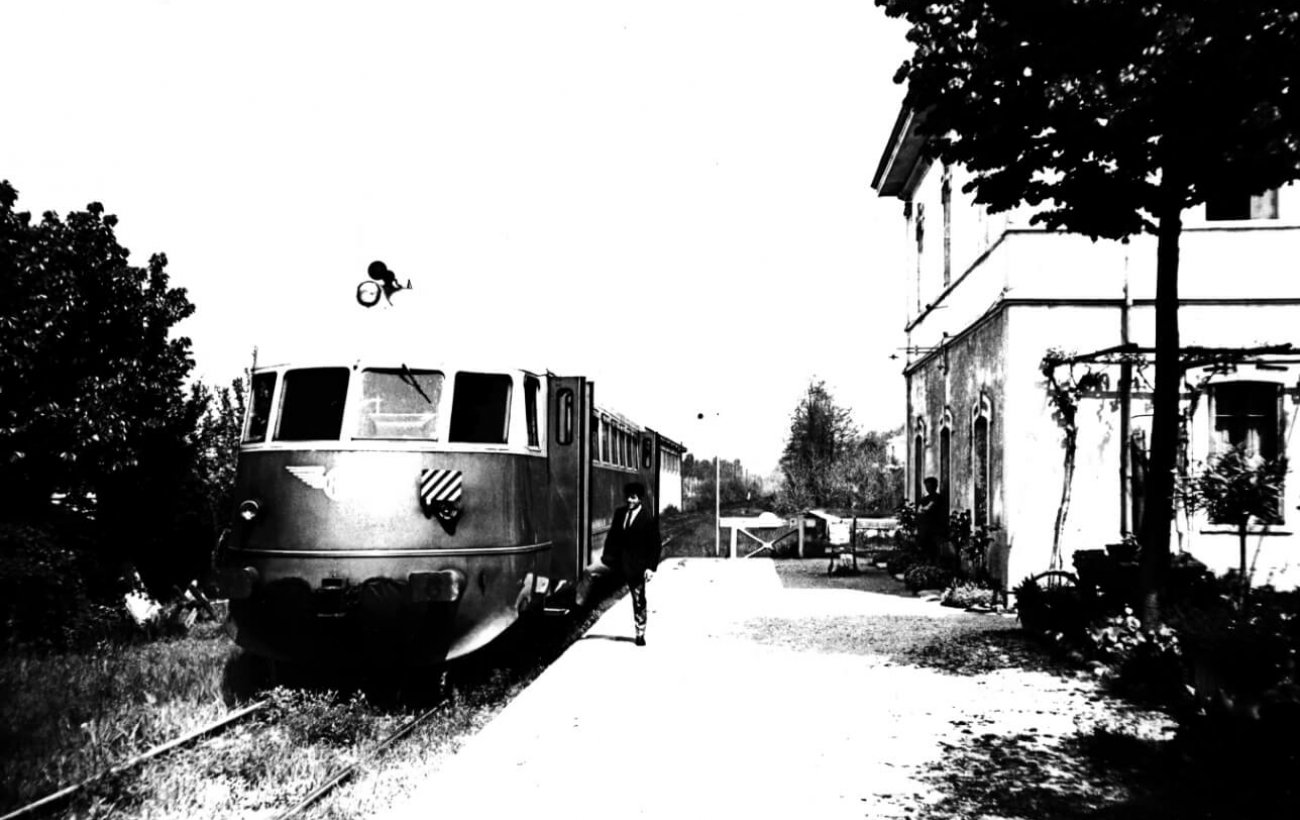 Historical background
The ferment of change that travelled across the whole peninsula in the 19th century with the construction of railway infrastructures, also reached the Lombardy-Veneto territory. The foundations of the railway that was to connect Mantua to Peschiera del Garda were laid in the second half of the nineteenth century. Amid ups and downs (changes in management, interruptions due to the First World War, subsequent changes to the project), the line was inaugurated just before summer 1934. From that moment on, the "littorina", a typical thirties train named after the railcar, ran parallel to the course of the river Mincio, and became part of the life of those who used it to go to school or work, or simply to enjoy a day out. Running along the left bank, it interweaved with the beauty of the landscape and with the local historical events.
Along its route there were various stations; simple and rational buildings that reflected the architecture of those years, each one with unique characteristics. In 1966 the Ministry of Transport decreed the progressive closure of the line, replacing the rail service with roads. After the last run, stretches of the track were removed and the buildings were abandoned, giving way to the natural transformation of the railway into a cycling path.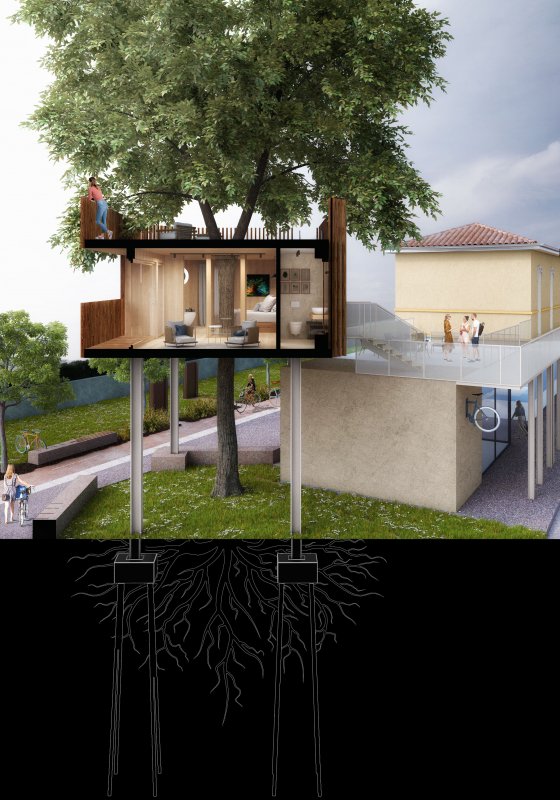 Concept
The area on which the old railway ran and the abandoned and run-down building were completely hidden by vegetation, ruined by vandalism and the passage of time.
The common thread of the whole project is the desire to offer an experience to our guests, honouring the history of the building and territory: the possibility of sleeping in carriages, the charm of the rooms in the renovated building, the transformation of the old loading deck into a swimming pool and the tree house inspired by the presence of the large linden trees with the sweet scent of its flowers... ideas and dreams that have come true in Borgo Stazione.
Development
The renovation work started in September 2019 and will be completed in the summer 2020 with a two-month delay caused by the "Covid-19" lockdown.